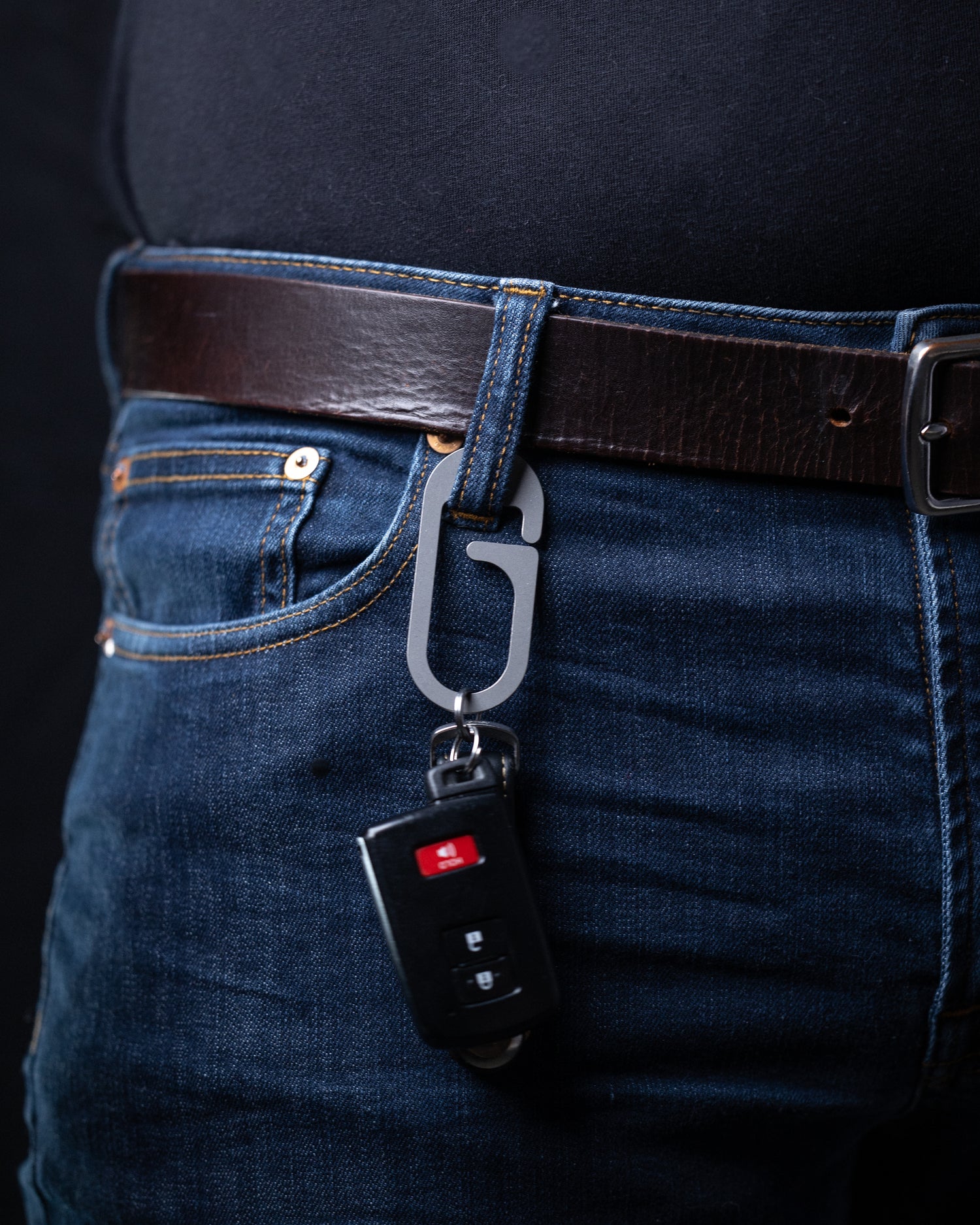 The brand new G-Flex Key Clip, a refined solution to an essential part of your everyday carry.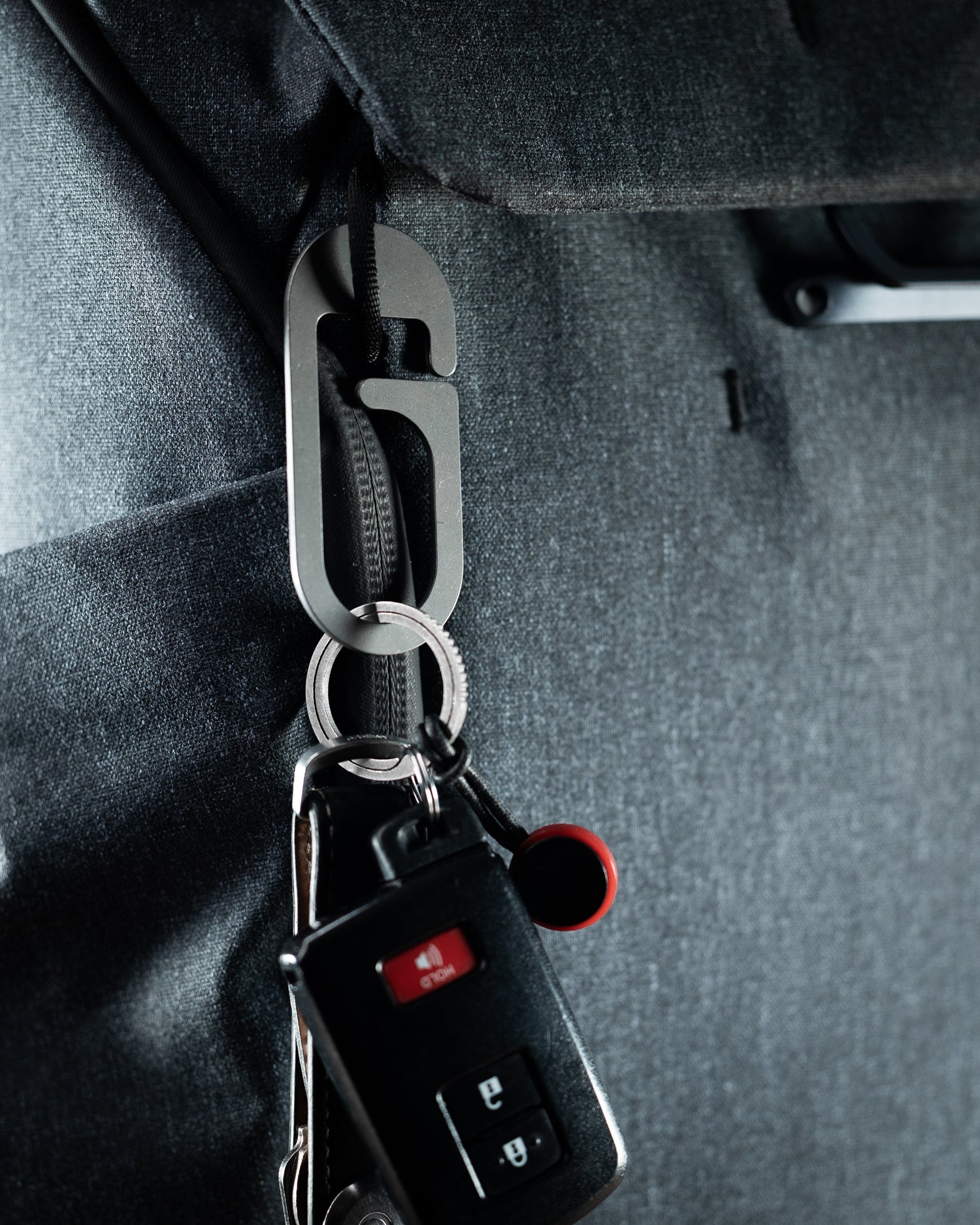 Most people would prefer not to carry keys but as a necessary part of modern life we encourage you to make the most of it. We help you do just that with premium carrying solutions as well as an assortment of small tools in our Utility Series to make your keychain even more useful.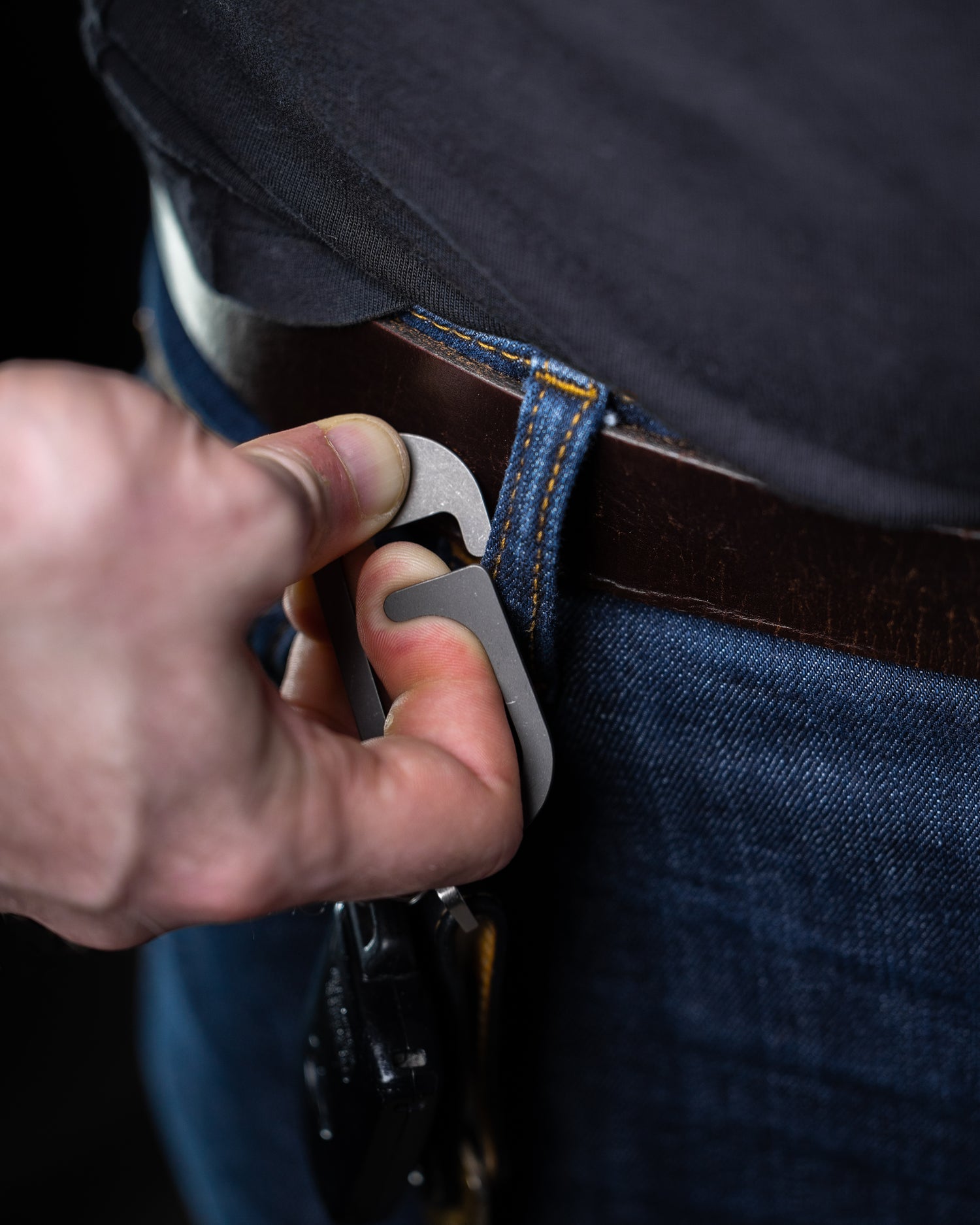 The G-Flex is crafted from exceptionally thin titanium and ergonomically designed to be flexed open with natural finger placement. We want you to enjoy the experience every time you clip it to your belt loop!
The features that make the G-Flex so great.
Grade 5 Titanium

Using a titanium most commonly used in aerospace and biomedical bone implants does not mean the the G-Flex is overbuilt, it means that it's built perfectly. This material allows for an ideal flex and snap back to shape while of course being truly tough as nails.
Extremely lightweight

Coming in at 0.2 oz and 0.06 inches thick, the G-Flex adds no weight to your keychain. Load it up with tools or keep it minimal with a single key, the choice is yours.
Heavy Stonewash

Each clip is finished with a long ceramic tumble which achieves two huge benefits. For one, the edges become rounded providing a comfortable flexing experience, no bite from a sharp edge. Two, the stonewashed finish ensures years of usage without changing the look of the clip. Similar to a quality leather or denim, the G-Flex only looks better as time passes and character develops.
Open Concept

The function of the G-Flex not only allows for effortless attachment and detachment to belt loops but it does the same for the items you carry. Keyrings slip on and off fast and easy, but only when you want them to.